The Edmonton and Area Land Trust's 10th Anniversary Gala welcomed guests at City Hall on Oct 25th to celebrate a decade of local nature conservation. Guests were greeted with an EALT booklet, program and decadent EALT chocolates.
Feathered guests livened up the party, making it a hoot. They even got quite feathery with Minister Shannon Phillips.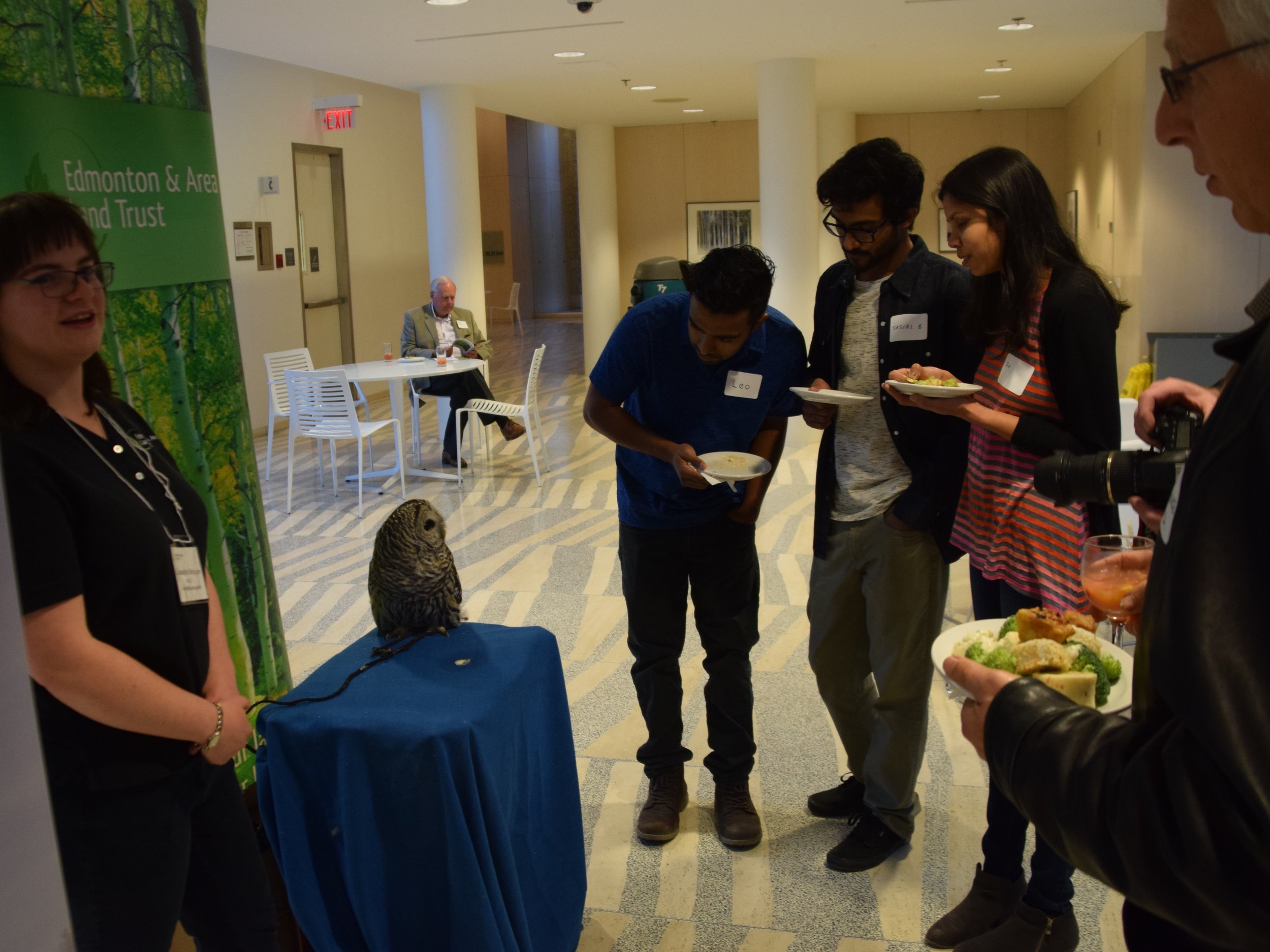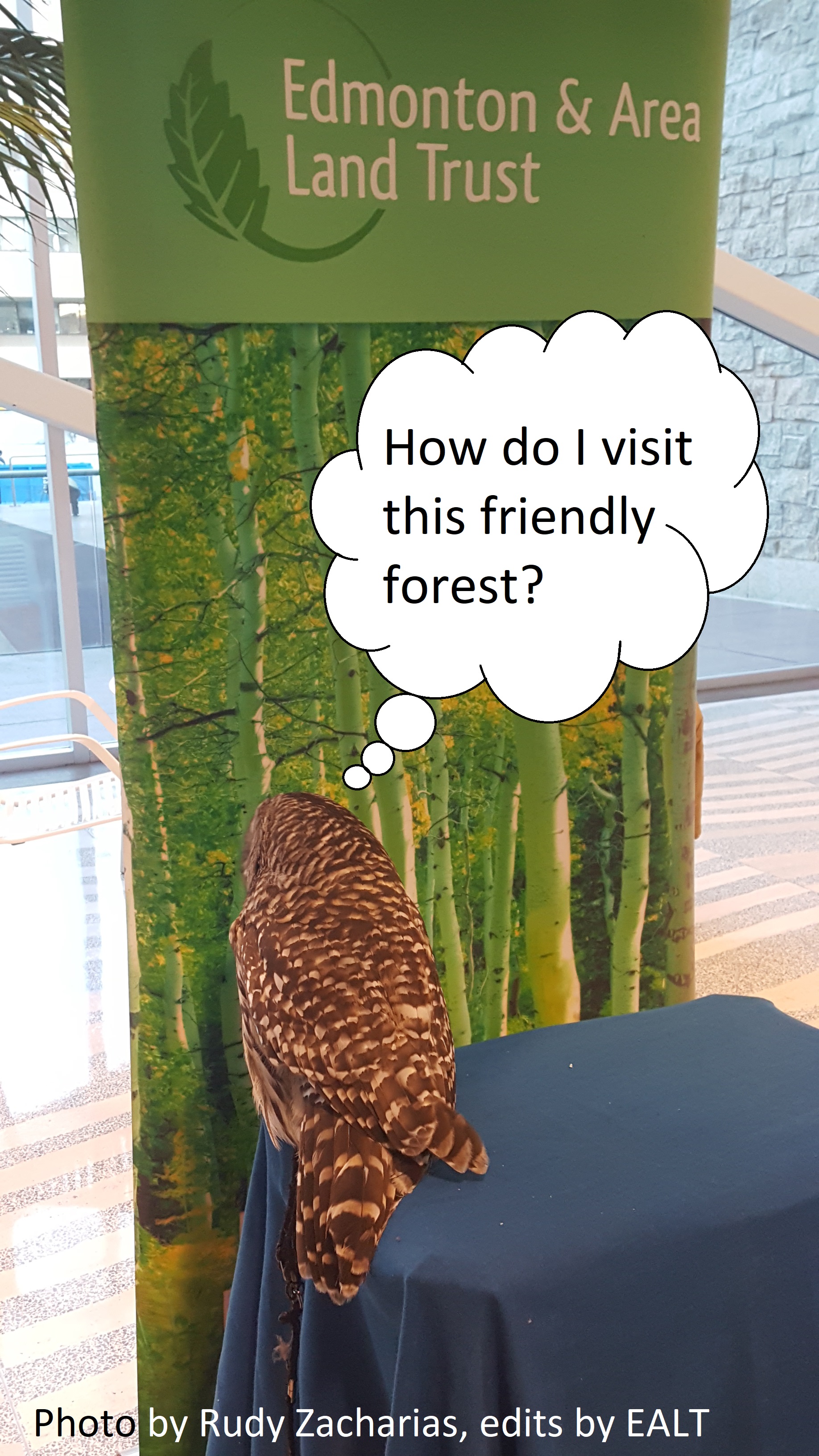 As the conservation conscious guests mingled, they had the opportunity to view interactive displays to see EALT's decade of success, firsthand. A map of the 2,240 acres of conserved lands was featured along side EALT's Emerald Award, all next to a sign, newly constructed by our indigenous partners, amiskwaciy Academy. Other displays featured our extremely popular Protecting Pollinators project, EALT's much-admired volunteer program, môswa the new publicly-voted name for our mooscot, and so much more.
The gala event included an impressive lineup of speakers including Minister Shannon Phillips, John Acorn, Micheal Phair, Michael Walters, and EALT's own Pam Wight and Glen Thoman.
Just a few highlights from the inspiring speeches are quoted below.
Guests enjoyed nibbling hors d'oeuvres, while enjoying the educational displays and each other's company, as period musicians played in the background, lending an elegant ambiance to the celebration.