By: Suzanne Klein
Pick up a national newspaper or a health magazine and it's likely you will come across Forest Bathing, with numerous references worldwide. And there's good reason for it. Fodor's Travel Guide calls it a 'booming wellness trend'. With people discovering it's health and wellness benefits daily.
So what is Forest Bathing?
Simply put, it's bathing in the atmosphere of the forest.
This is a translation from the Japanese wellness practice of Shinrin Yoku which started in the early 1980's. It's endorsed by the Japanese Ministry of Agriculture, Forestry and Fisheries as a means of improving the quality of life. Since then, the Japanese have invested millions into the scientific study of Shinrin Yoku and what its benefits are.
Some of the many potential benefits include:
reducing stress

improving the immune system

lowering heart rate and blood pressure

reducing depression and anxiety

improving mood, self esteem and psychological wellbeing

increased productivity, performance and cognitive function
The Association of Nature and Forest Therapy Guides & Programs trains and certifies guides in Forest Therapy which is another term for Forest Bathing. These guides lead groups of people of various ages and physical abilities on very leisurely and relaxed walks. These walks are comparable to walking mindfulness meditation. But it's not a hike nor a naturalism walk.
If you already enjoy walks in nature, that's great, but having a Forest Therapy guide can help you to get out of your head and into your senses. Your guide can help you to slow down and unplug from our high technology world. This allows you to become more open and receptive to the healing benefits of nature. "The forest is the therapist, and the guide opens the doors."
Walk participants at Larch Sanctuary often remark that they are much calmer after a Forest Therapy walk. And they are surprised by how much more they notice in their surroundings.
Forest therapy walks are typically 2 - 3 hours at a slow, easy pace. There will be a series of invitations to sensory connection activities that you can participate in. At the end of the walk a tea will be served with some light snacks.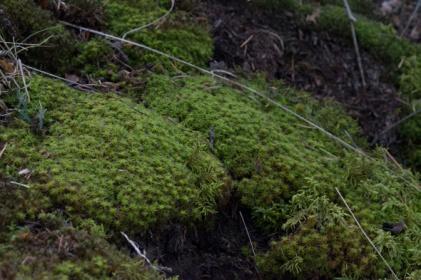 Slow down and unplug
You are invited to the next Forest Therapy walk at Larch Sanctuary in Edmonton, Alberta. The next planned walk is a special *Free* Thanksgiving walk on Monday October 9, 2017 at 1:30 PM.
Contact Suzanne Klein at BunchberryWalks@gmail.com or visit the Facebook Page for more information and to reserve your spot in the next walk.