Staff and volunteers went a bit "batty" this summer, as we installed over 10 bat boxes on our conservation lands. The effort proved to be no small feat, as teams of volunteers put in over 460 hours and worked hard to assemble and paint boxes, dig holes, and lift heavy posts to create habitat for bats, such as the endangered little brown bat.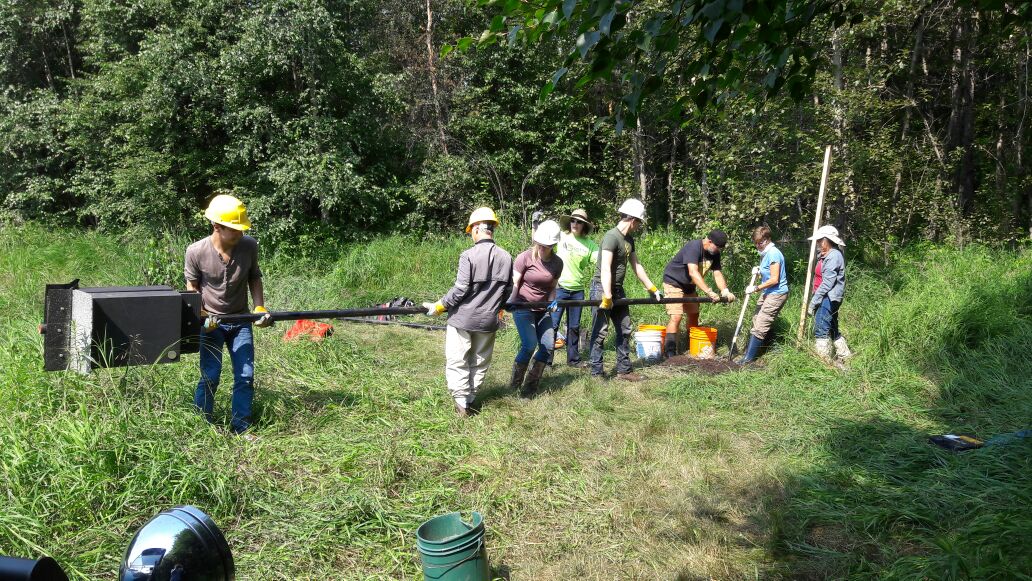 Bats are sometimes misunderstood, but they play a vital role in our ecosystems. All bats in Alberta are insectivores - meaning they only eat insects. In fact, a little brown bat can consume 600 - 1,000 mosquitoes per hour each night!
As part of this project, we also created and installed boxes for Northern Saw-whet owls, and created two brochures with information about some of the bats and owl species found in Alberta - check them out in our resource library.