Voices of Nature is an educational eco-rock concert for schools presented by the Artist Response Team and University of Alberta. St. Lucy Catholic Elementary School in Edmonton demonstrated an active commitment to incorporating ecological education into their curriculum and was therefore this year's recipient to receive this free program.
Voices of Nature includes a 4 day artist in residence program, leading up to an evening concert - click here to view the video of the concert - for family and friends, featuring the students performing with The Wilds eco-rock band. The theme of the concert is stewardship of wetlands and urban forests.
EALT is pleased to support this event as a community partner, to enhance the students' understanding of environmental stewardship. Through school presentations, students learned how EALT cares for nature, and how each student can apply these important lessons to care for nature in their own backyards. Students then handed in a unique drawing and/or paragraph about what they learned in the presentation.
St. Lucy's Grade 5A students handed in many great papers - click through to see them all.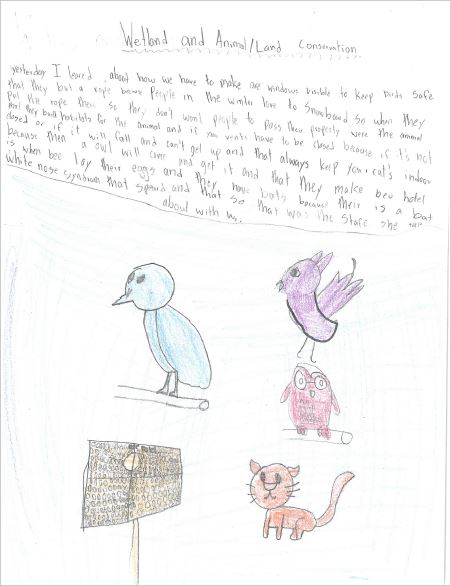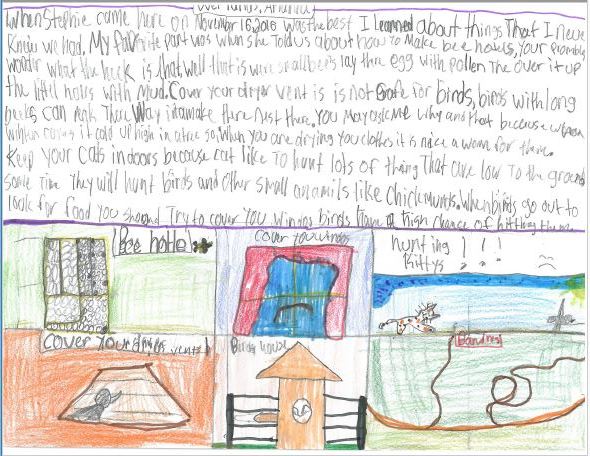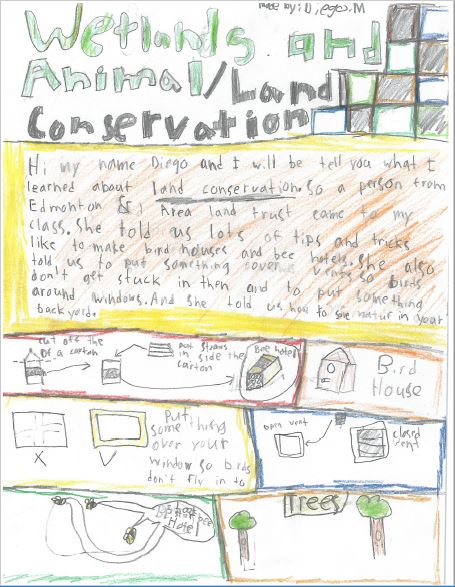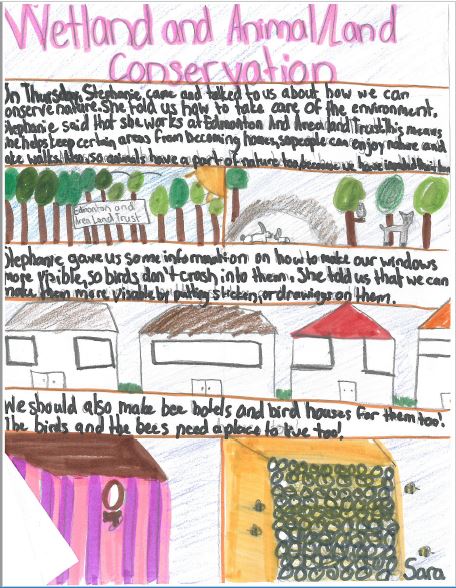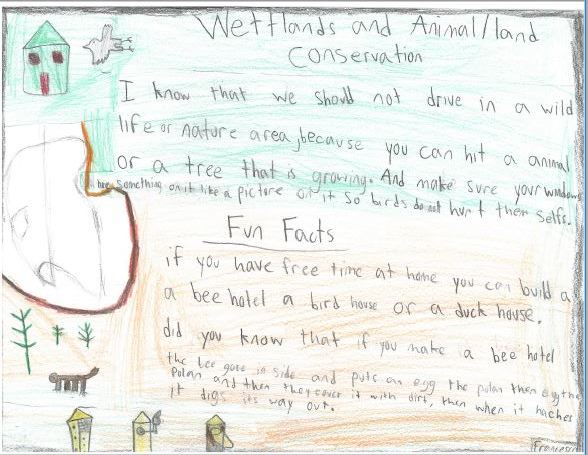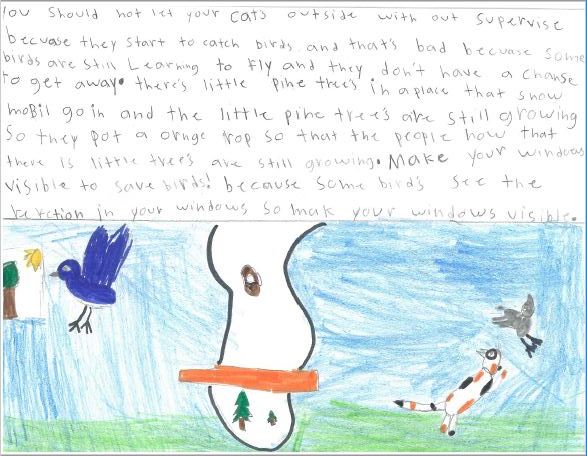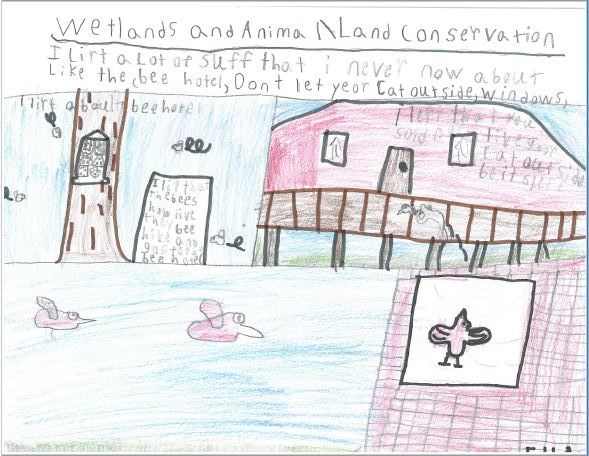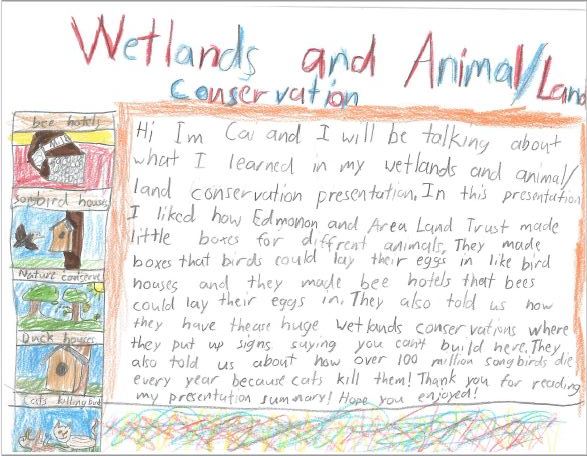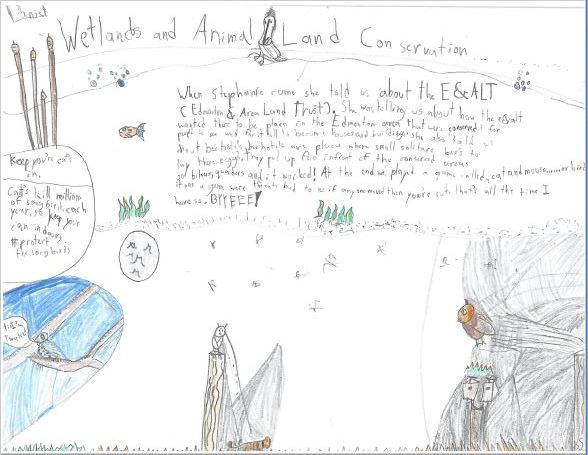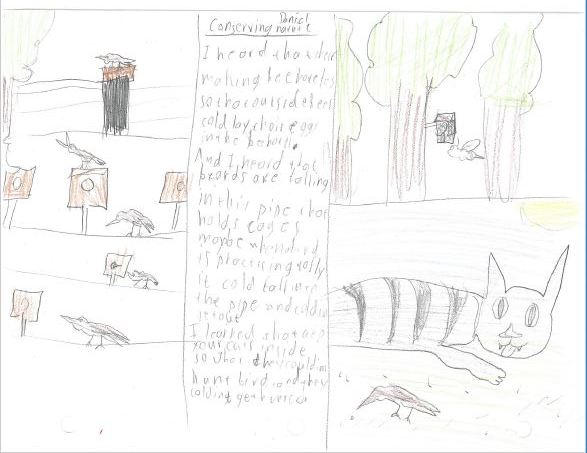 St. Lucy's Grade 5B students handed in many great papers as well: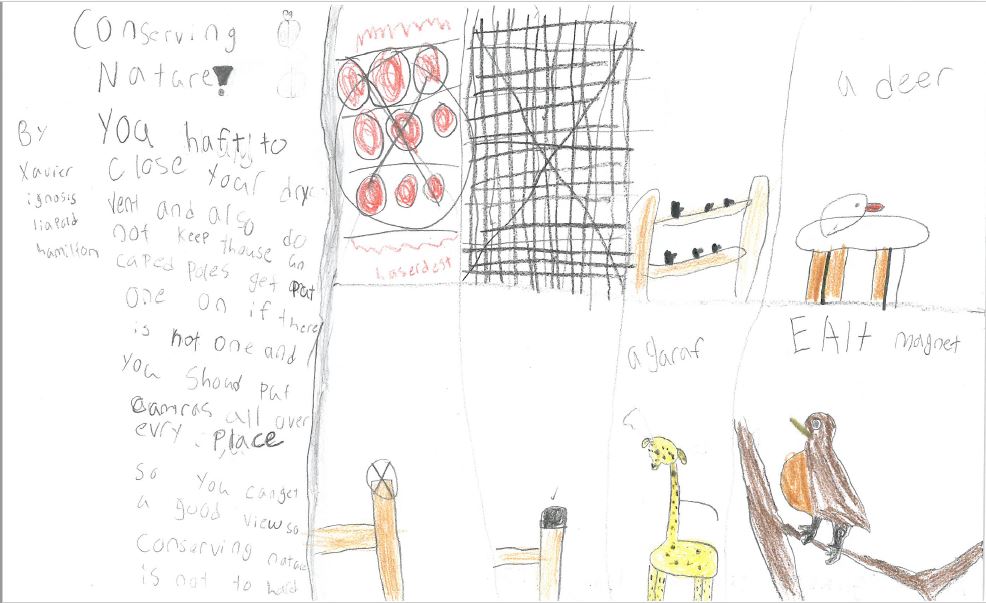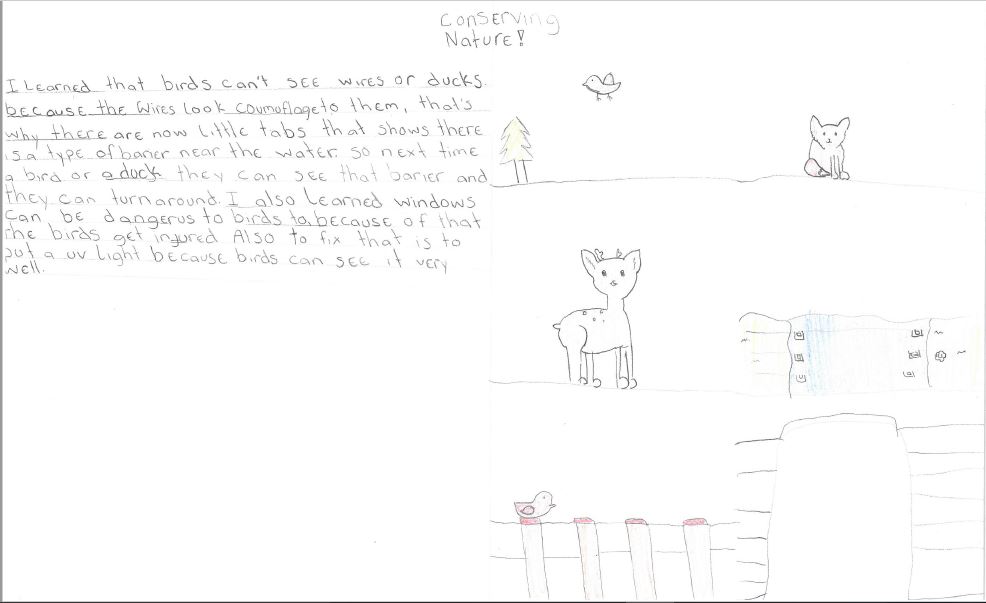 Here are just a few of the fantastic sketch notes submitted by the Grade 6 classes.