Volunteers make EALT's conservation work possible. Whether it be building bat boxes or running information booths, our volunteers are hardworking and dedicated. Thank you to all of the amazing individuals who have come out to help at events this year!
Winter Wildlife Tracking and Monitoring
Volunteers headed out to Glory Hills and Pipestone Creek with their snowshoes to observe winter wildlife tracks and monitor the conservation lands. These winter treks help EALT document species present, which aren't always observed on summer inventory surveys. Volunteers also watch out for signs of trespassing by snowmobiles, which can cause damage to slopes and our young tree saplings.
Installing & Cleaning Bird Nest Boxes
Volunteers built, installed, and cleaned out bird nest boxes on several of EALT's conservation lands. These nest boxes provide cavity nests for species such as chickadees, wrens, tree swallows, bluebirds, buffleheads, common goldeneye, and northern saw-whet owls.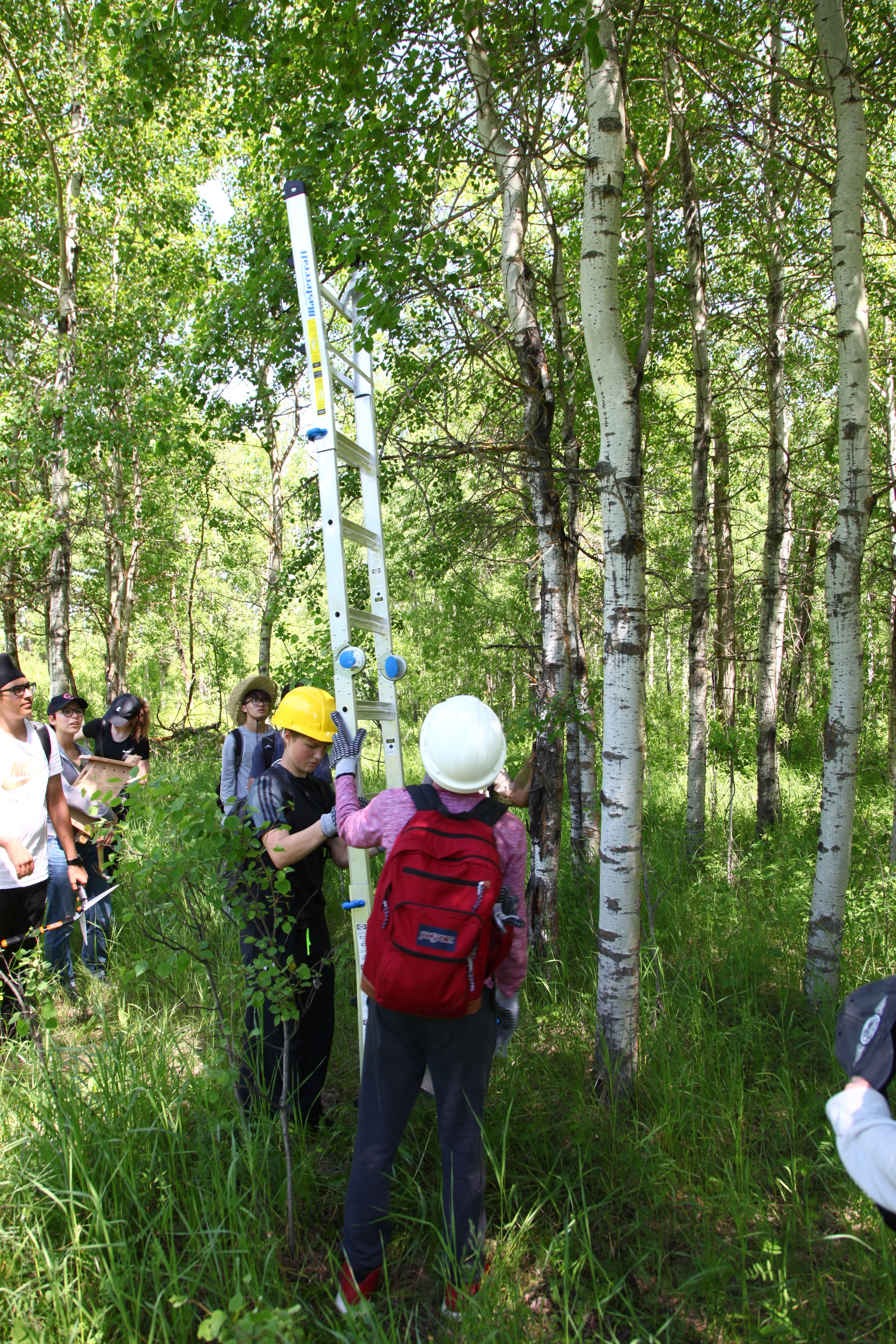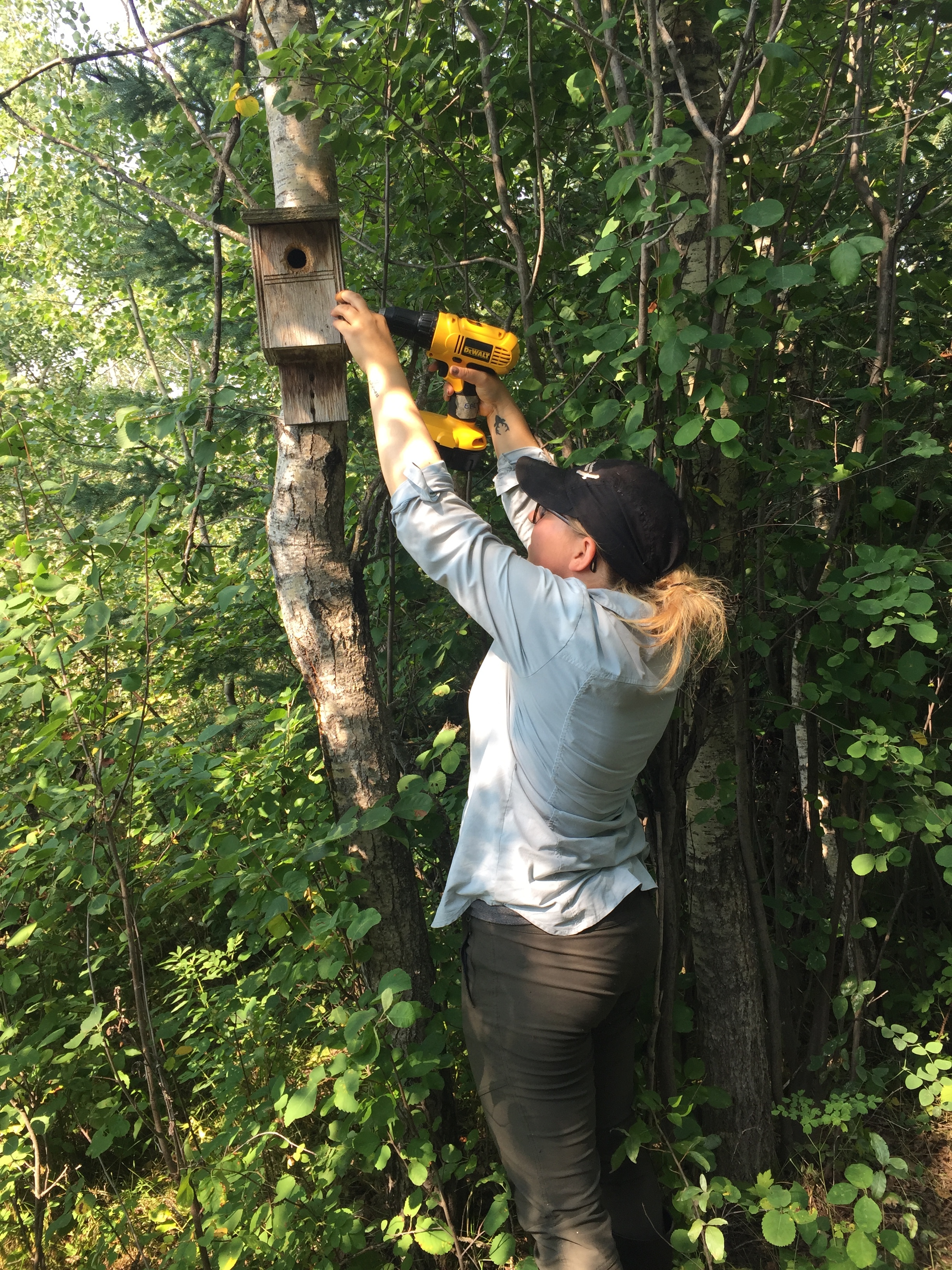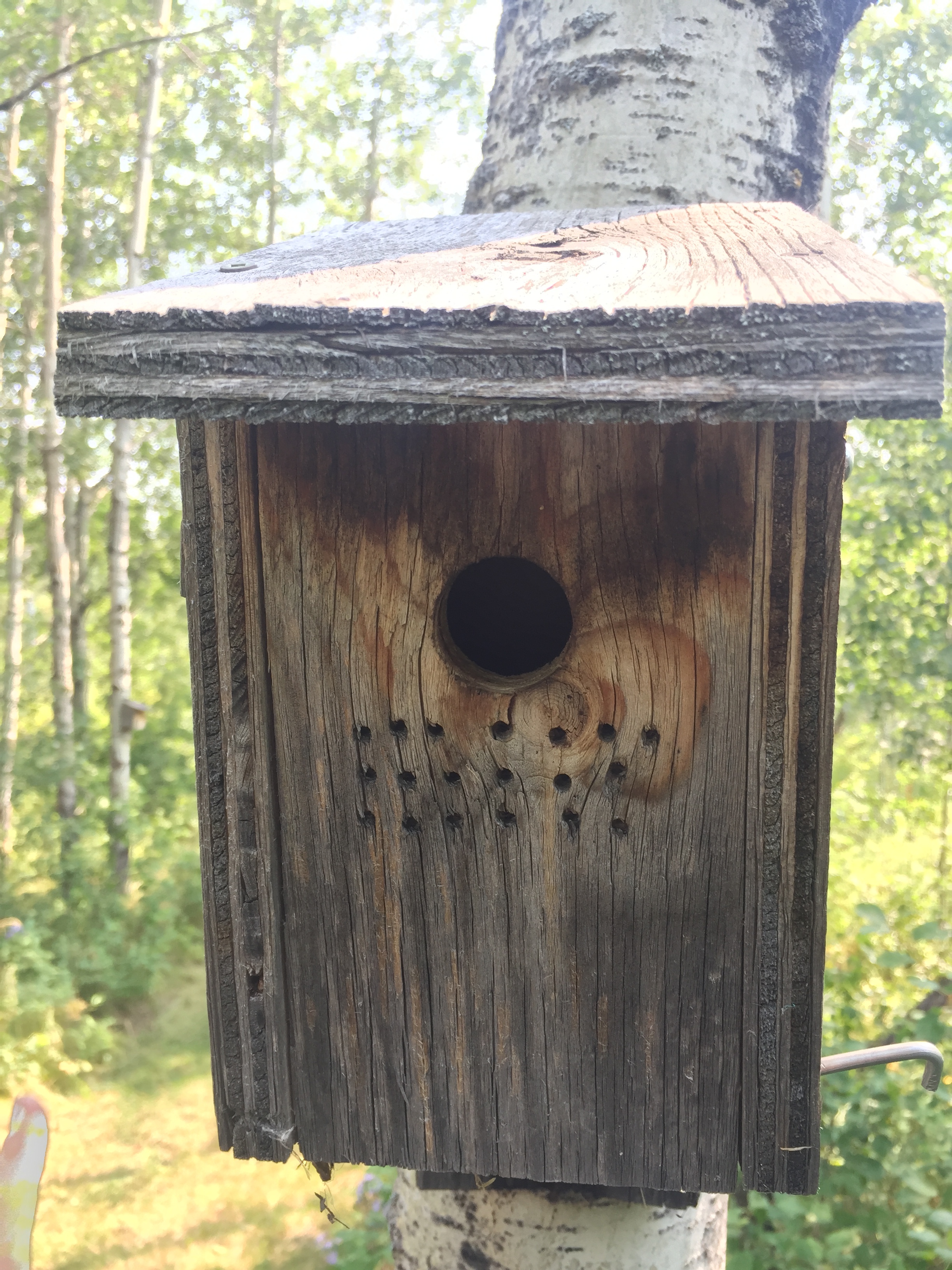 Canada 150 Guided Nature Tour Events
To celebrate Canada's 150th Anniversary of Confederation, EALT held events at the urban Larch Sanctuary location and the rural Pipestone Creek Conservation Lands, which together make up about 150 acres of land. Volunteers helped to welcome guests and host 1 hour guided nature walks in each location to introduce participants to environmental stewardship and inspire a deeper appreciation of our natural heritage.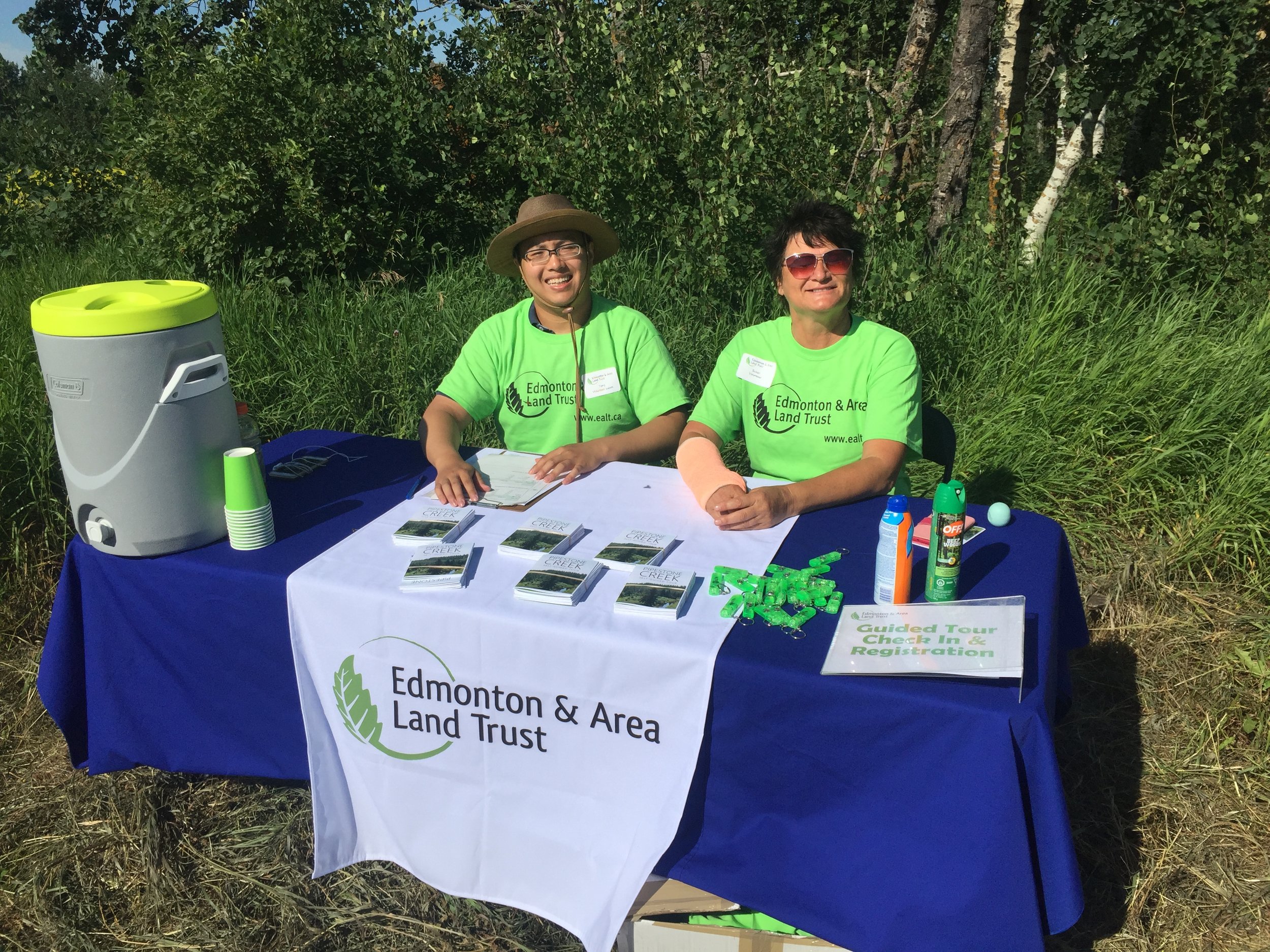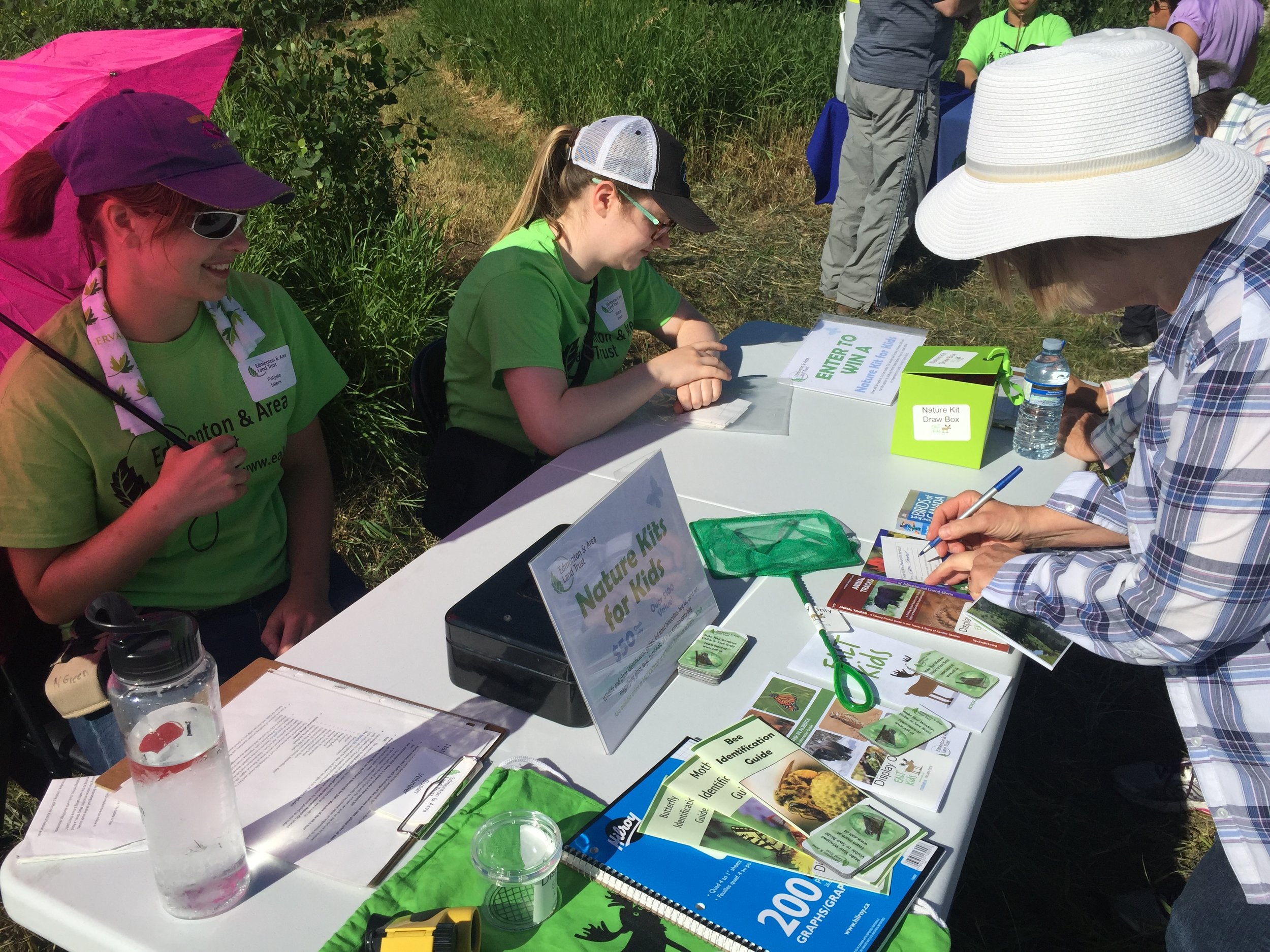 Bat Box Installation
Volunteers have been instrumental in making our bat conservation project successful this year! Time and effort was put in to building the bat boxes, mounting them on posts, and installing the posts at different natural areas. This project aims to increase awareness of the importance of bats in our ecosystem and to improve bat habitat by providing a place for them to roost. By the end of the summer, there will be bat boxes on 6 of EALT's conservation lands!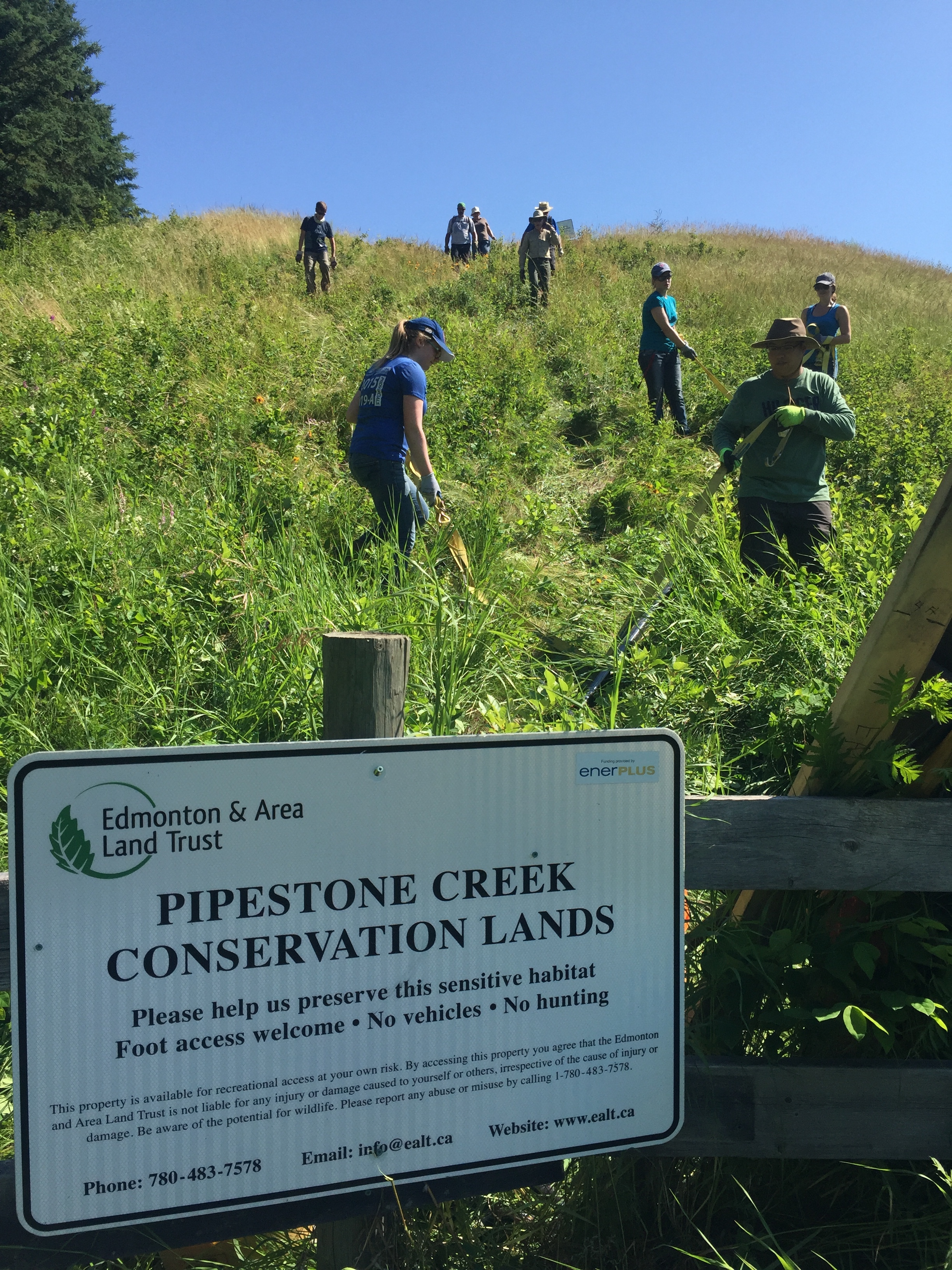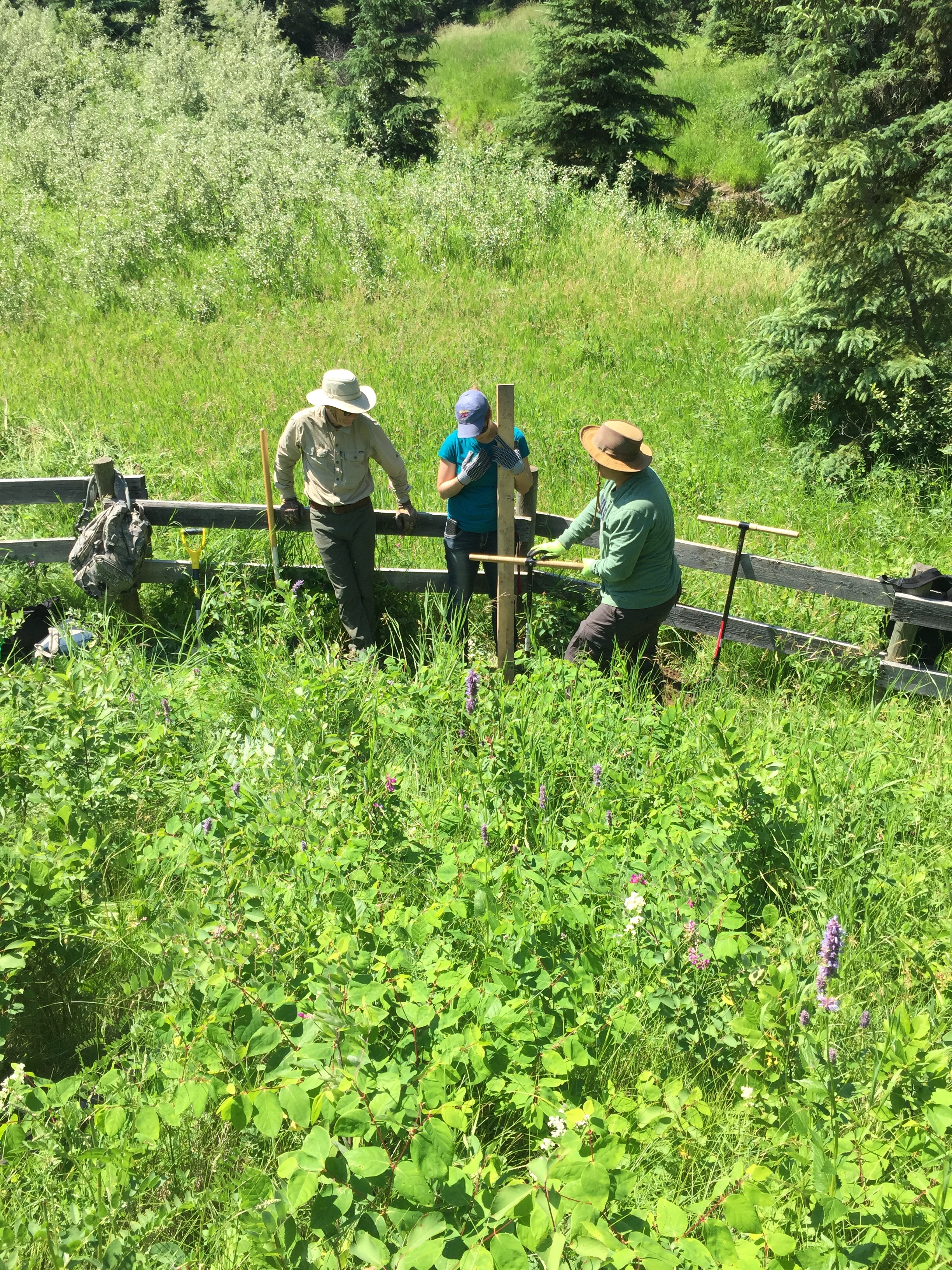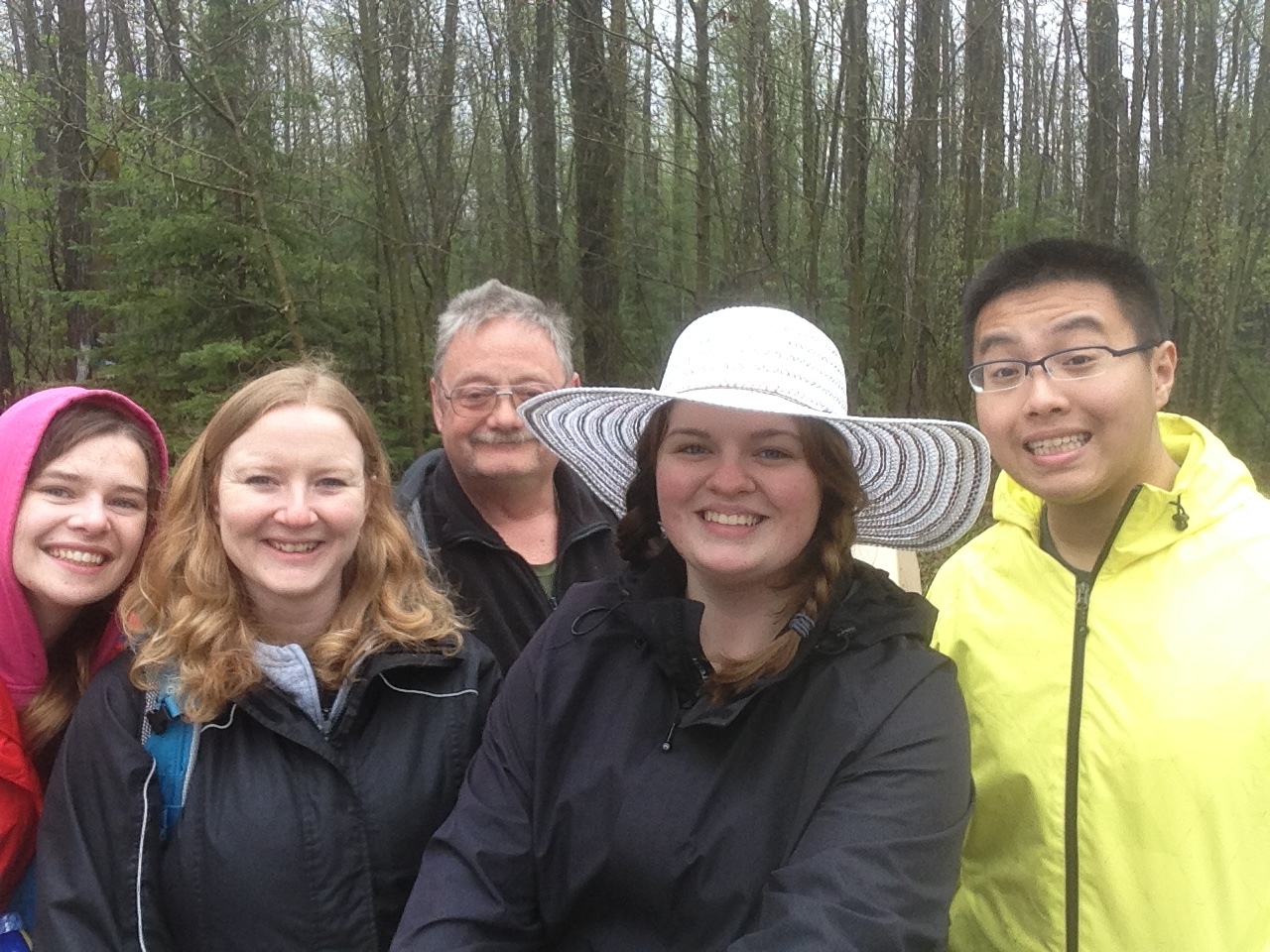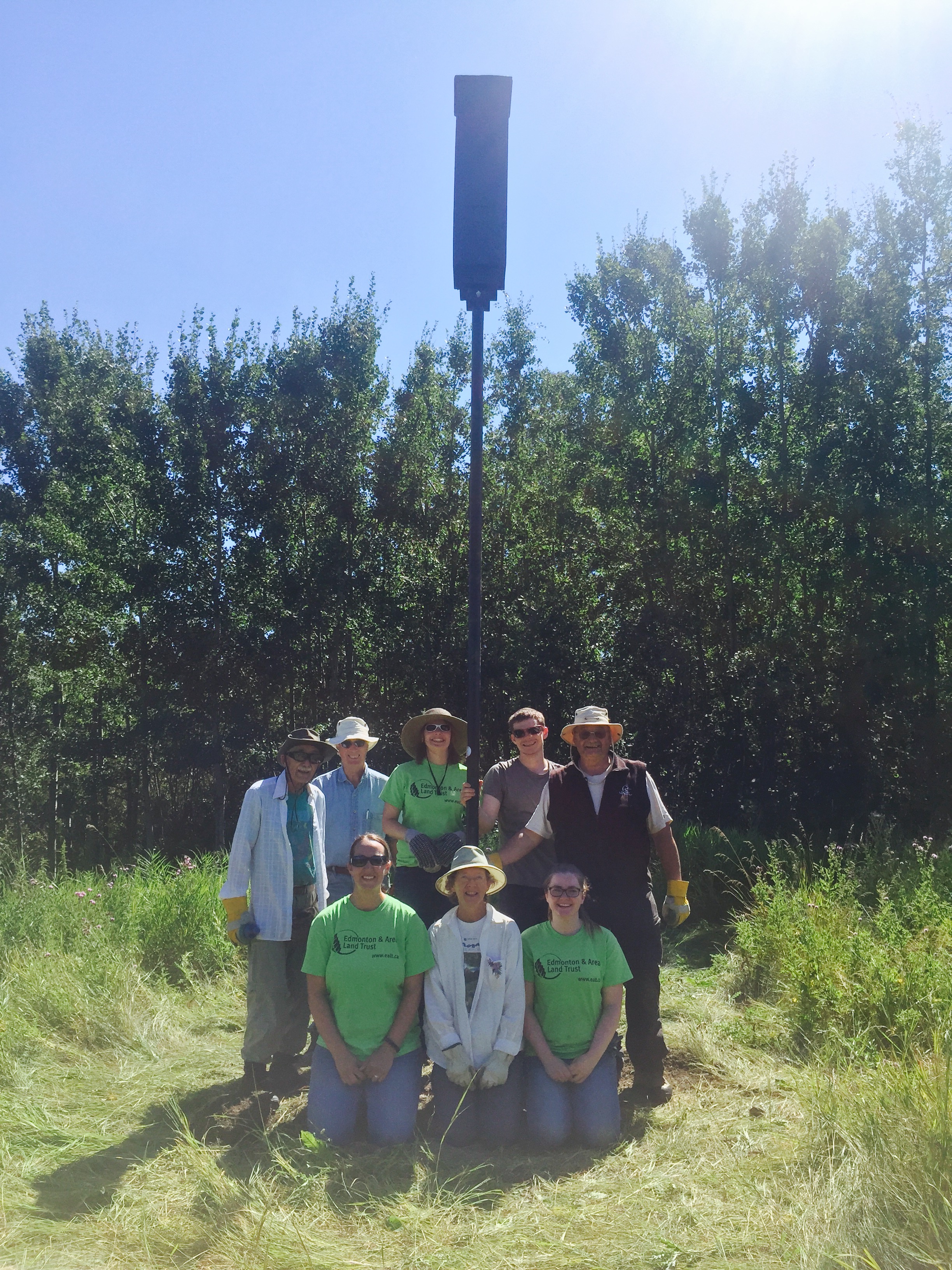 Weeding for Wildlife
Volunteers have removed many invasive plants from EALT's conservation lands, including common tansy, Canada thistle, and white cockle, allowing native plants to grow more freely.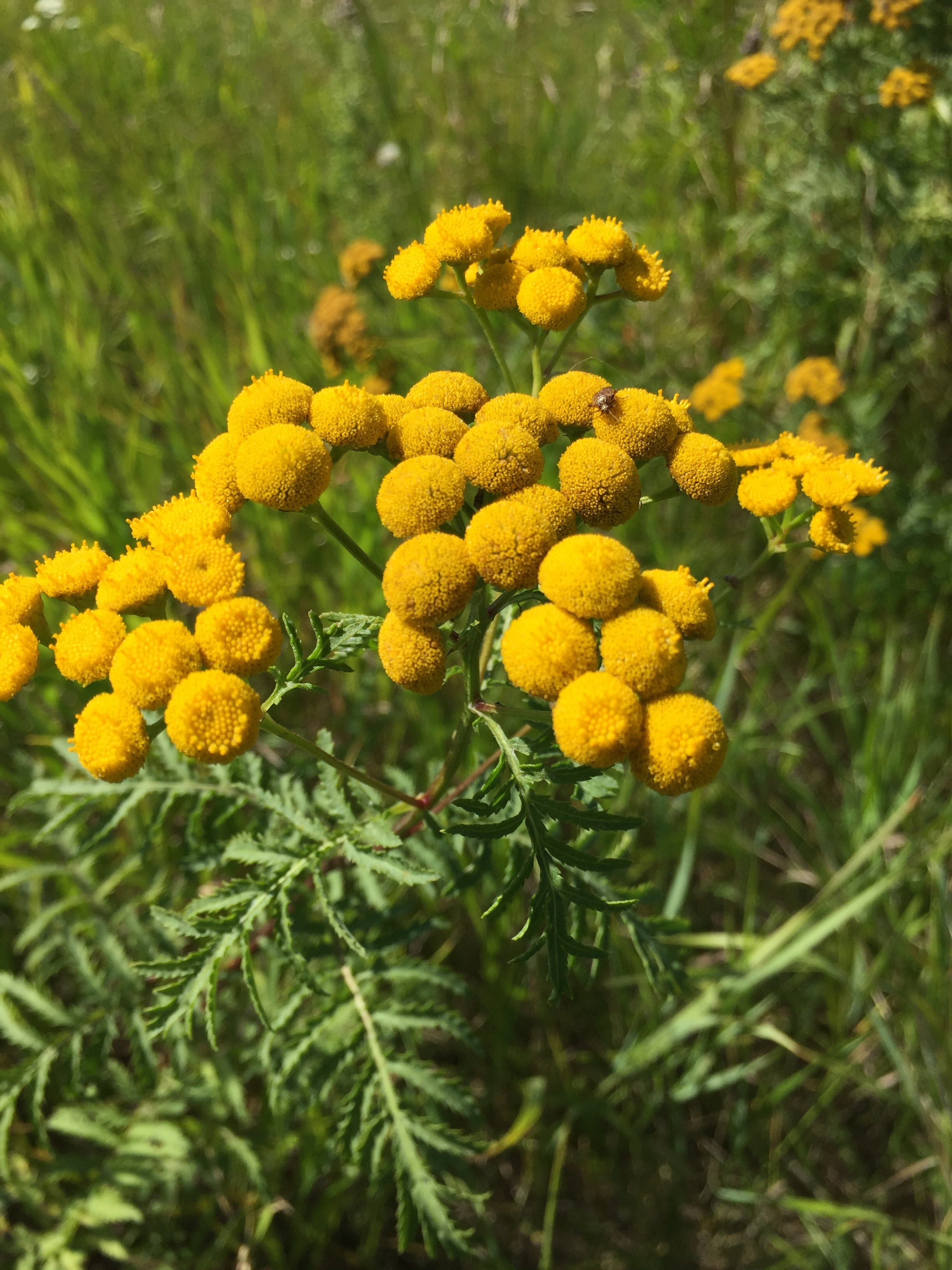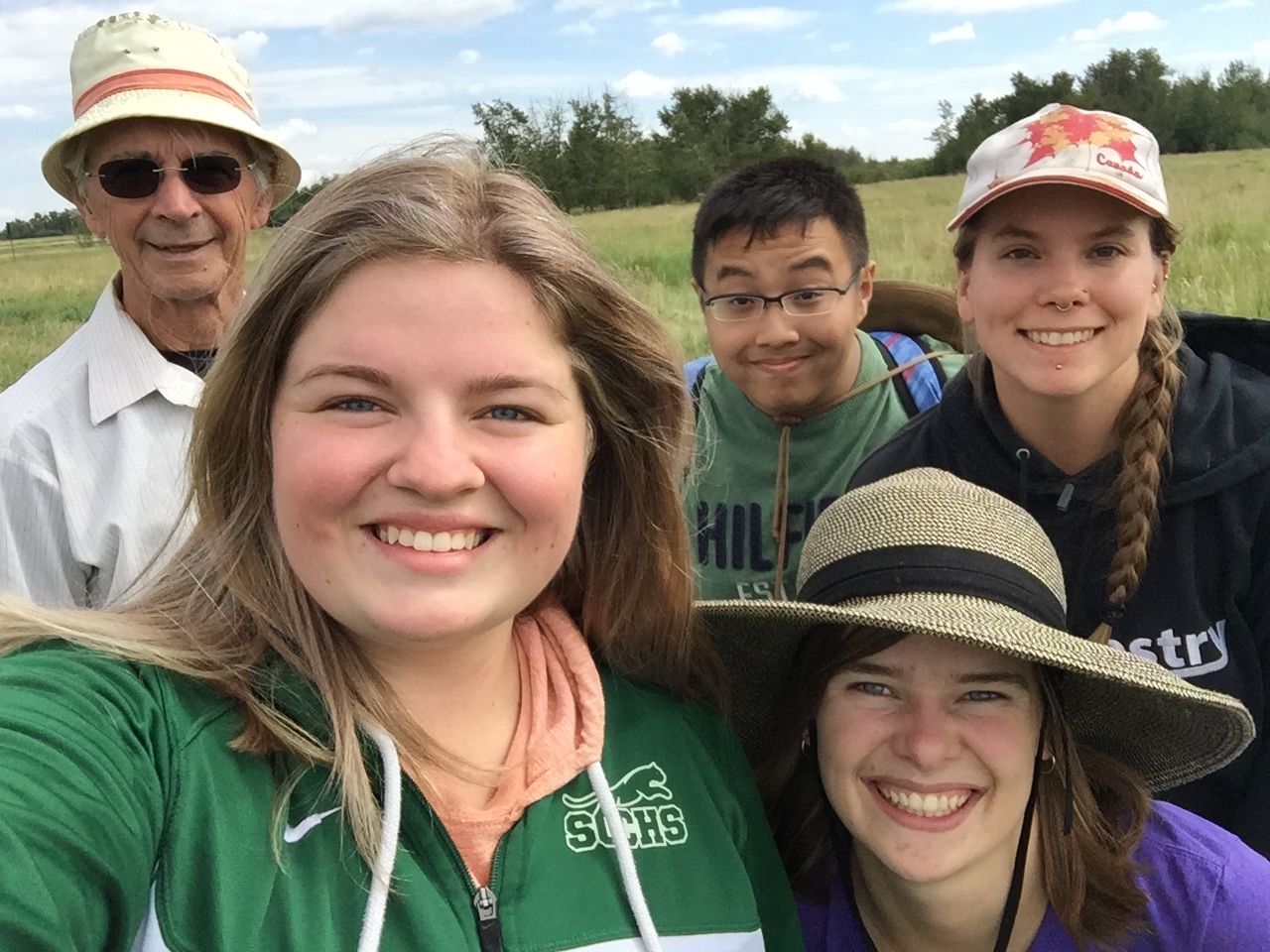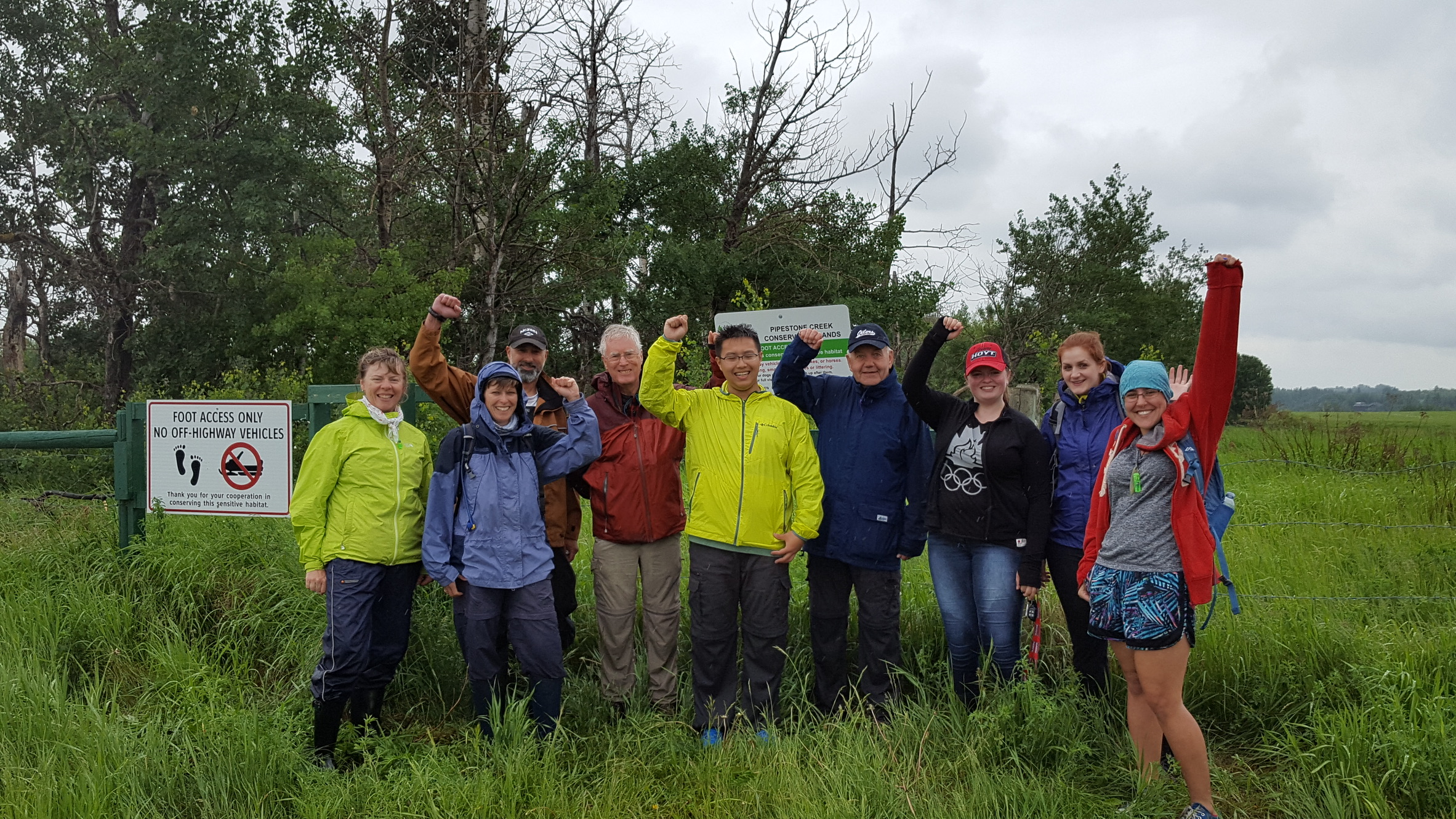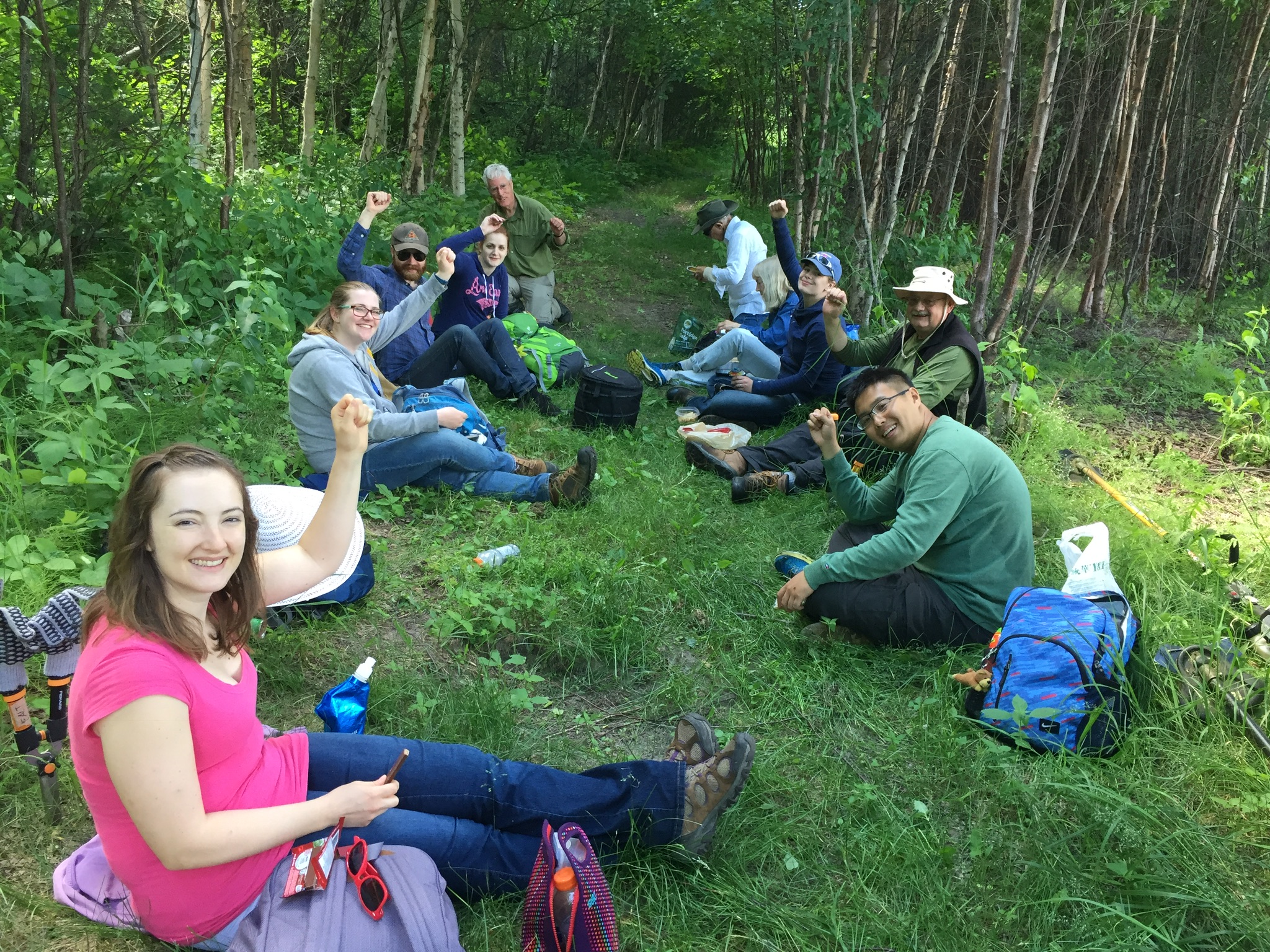 Raising Awareness
Volunteers raised awareness for EALT's important conservation work at several local stores, community events, and at EALT's Geocaching Tour.
Thank you volunteers! YOU make local conservation possible.