Winter is looming, and here at EALT we are battening down the hatches until next spring. In the past few months we have done some last clean ups for the end of the summer, and now we will just have a few winter field work events before starting up again in earnest for our field season next spring. Read up on what our volunteers accomplished to wrap up our 10th successful field season!
Since September, our many skilled volunteers have helped us out and got to enjoy some celebrations themselves as well. If you want to get involved, sign up to receive our volunteer newsletter to hear about future opportunities!
What our volunteers did this fall:
Held an information booth at the John Janzen Nature Centre for Free Admission Day.

Planted willows and native shrubs at Bunchberry Meadows in collaboration with the NCC.

Cleaned out 32 nest boxes at Glory Hills. This ordinary maintenance volunteer day was accompanied by the installation of an exciting sign with the Cree name of Glory Hills, imagined and created by students at Amiskwaciy Academy.

Volunteers got some fun for themselves as well - they were invited to join us at Coates Grand Opening.

Attended three guided tours of the Lu Carbyn Nature Sanctuary.

Attended our 10th Anniversary Gala event.

Some volunteers have even given us a hand with writing educational posts and blogs for us.

Other groups gave us a helping hand this fall as well, including the University of Alberta Outdoors Club, who helped us clean out 23 nest boxes at Pipestone Creek, as well as removing several bags of Black Knot fungus while they were at it.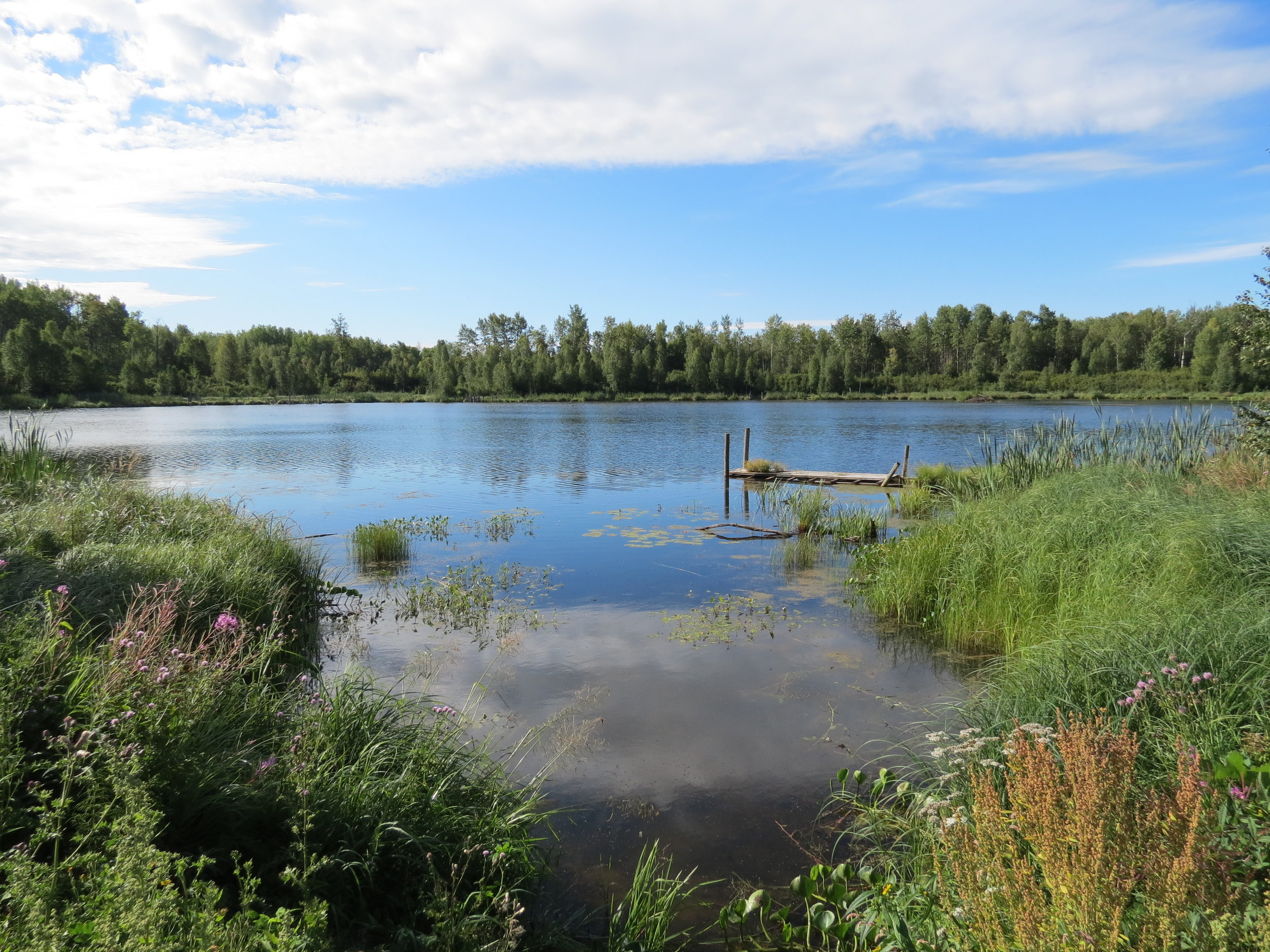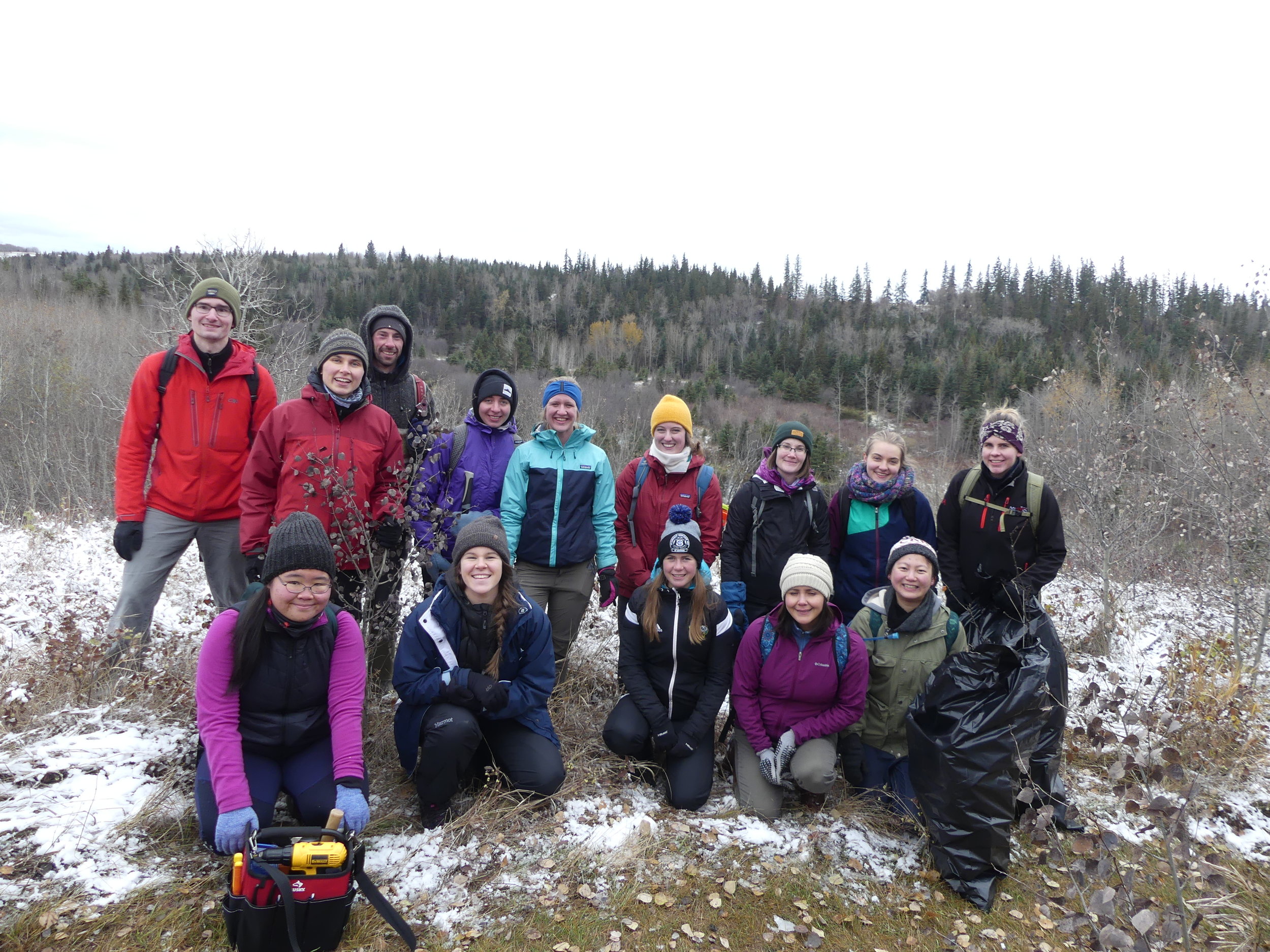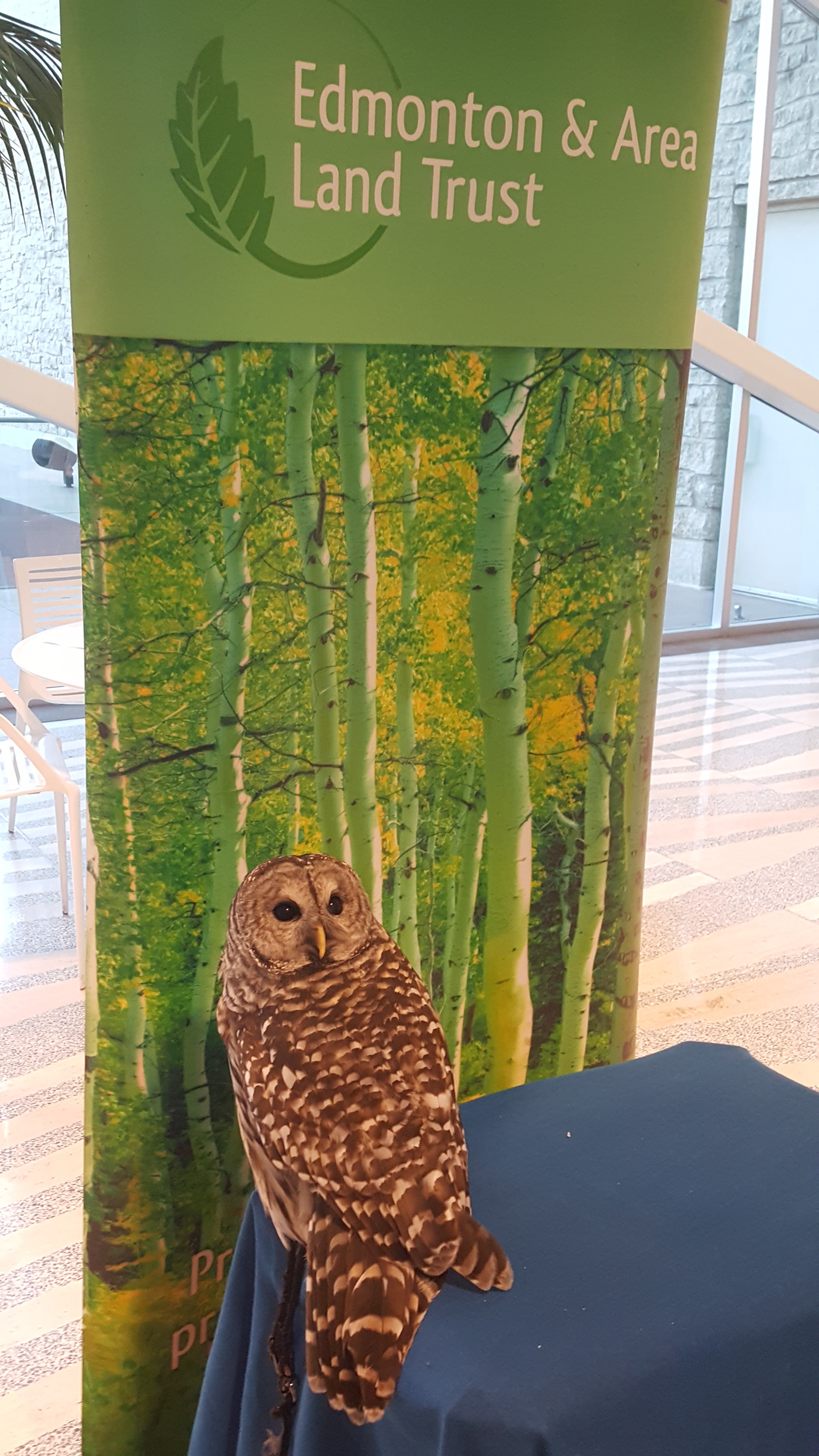 As the field season winds down, EALT staff switch to working on different kinds of tasks. Instead of going out to our lands and taking stewardship actions such as weeding invasive plants, monitoring our lands, and completing baseline surveys, we are planning the best courses of action for next year. Once we have our goals in mind, we get busy applying for grants to help fund all these activities!
Even though we won't be out and about as much in the winter months, you can still hear from us regularly on Facebook, Twitter, and through our newsletters and our blogs. Sign up or follow us to keep in touch!
Thank you Volunteers!!!